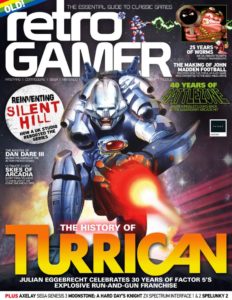 In diesem Jahr ist Action-Klassiker Turrican in aller Munde. Zum 30jährigen Jubiläum will Factor 5 die Marke wieder aufleben lassen und bringt die Spiele-Klassiker als Emulation auf PS4 und Switch. SO schafft es das Kultspiel der 90er 30 Jahre später wieder aufs Titelblatt von Spielemagazinen.
Das englische Retro-Spielemagazin "Retrogamer" hat einen Schwerpunkt zum Spiel in der kommenden Ausgabe 214, die am 26. November 2020 veröffentlicht werden wird.
Issue 214 features a spectacular feature about the run-and-gun sensation Turrican. Factor 5's Julian Eggebrecht looks at all the key games in the series and reveals his plans for the franchise's future.
Man darf gespannt sein, welche Zukuftspläne Julian verkünden wird. Einen kleinen Blick ins Heft und auf den Turrican-Artikel gibt's hier.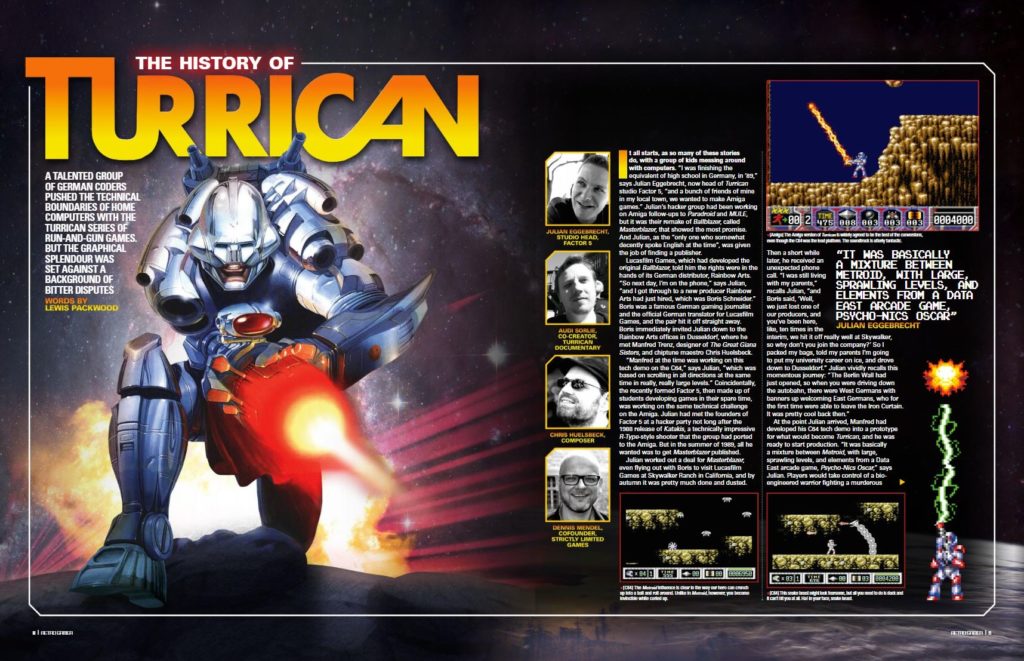 Früher (…) gab es englische Spielemagazine auf gut sortierten Bahnhofskiosks zu kaufen, allerdings bin auch da schon lange nicht mehr fündig geworden. Aber der Versand aus England klappt i.d.R. reibungslos und so kann man sich das Heft für 9,49€ auch nach Deutschland schicken lassen.
Turrican RETURNs
Auch das deutsche RETURN-Magazin, bei dem Factor 5 im Sommer im Rahmen der Gamescom 2020 in der Redaktion war, berichtet in seiner aktuellen Ausgabe 43 über die Technik von Turrican. 
Das Heft kann man direkt für nur 7,36 € bestellen, falls man im lokalen Zeitschriftenhandel nicht fündig wird.